In its desire to accelerate its eco-responsible approach, Première Vision has chosen to entrust the realization of its press object for the February 2023 edition of Première Vision Paris to the studio SED NOVE, specialized in the upcycling of leather from French tanneries and houses in meaningful communication objects.
Première Vision's ambition was to create a resolutely circular object, made entirely from dormant stocks and from a short circuit. We have been chosen to participate in the manufacture of this product!
The phone case with its crossbody shoulder strap was therefore partly manufactured by our teams with the leather crust, waste of our production. Indeed, the leather crust is a co-product generated by the leather slitting process during the manufacture of our Magisco stretch leather.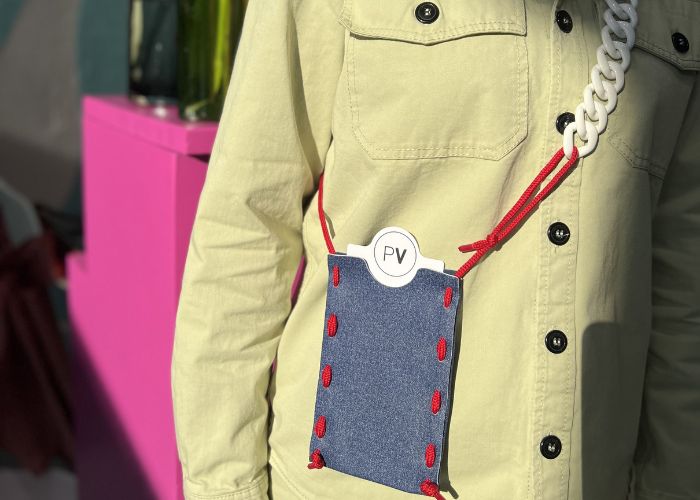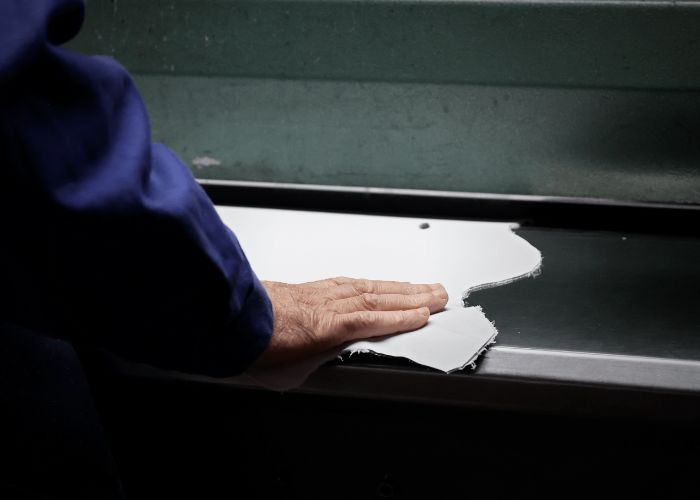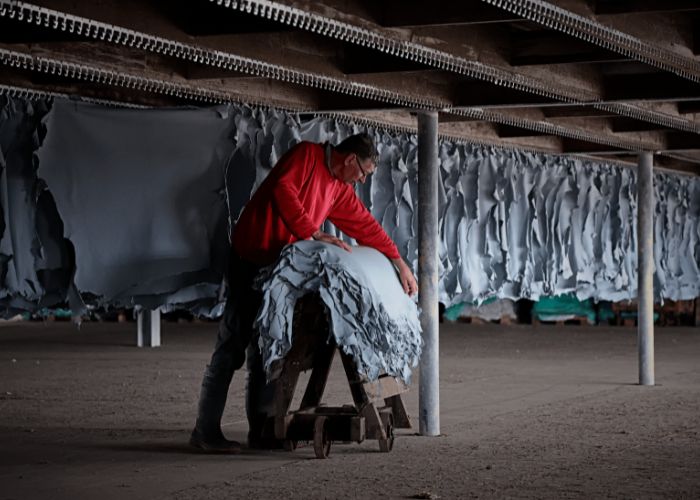 Although devoid of its flower, the material remains usable with its thickness between 0.8 and 2mm and its ability to be redone. The case created for Première Vision was made from a leather crust with a denim finish.
Éric Darmais, our Sales and Marketing Manager, expresses his desire to be involved in the valorization of its material until the finished product :
«We have a large amount of semi-finished materials that need to be retanned to be used. This is why I wanted to take part in a project resulting in a finished product, the use of which would give us the opportunity to present the finishes that our memegisserie can create for the valorization of this co-product».
The shoulder strap of the case is composed of two elements, of French and Italian origin. The cords are made in France by the Société Choletaise de Fabrication (SCF), specialist in weaving, knitting, braiding and lacemaking. The chain integrated into the shoulder strap is made in Italy by LABAL, expert in the production of high quality PMMA accessories (plastic known as plexiglass).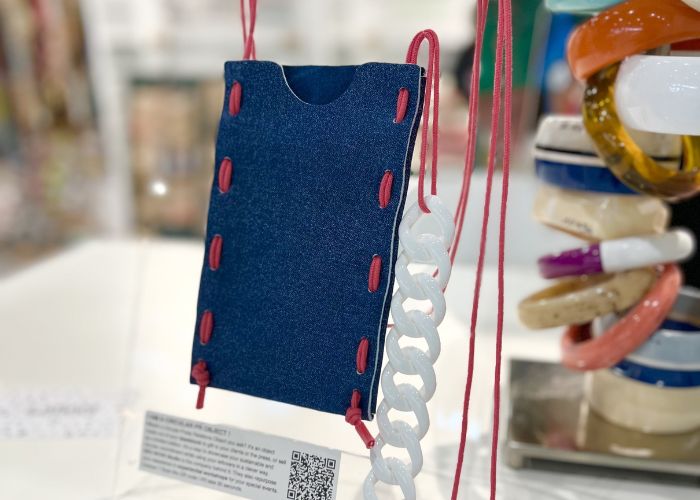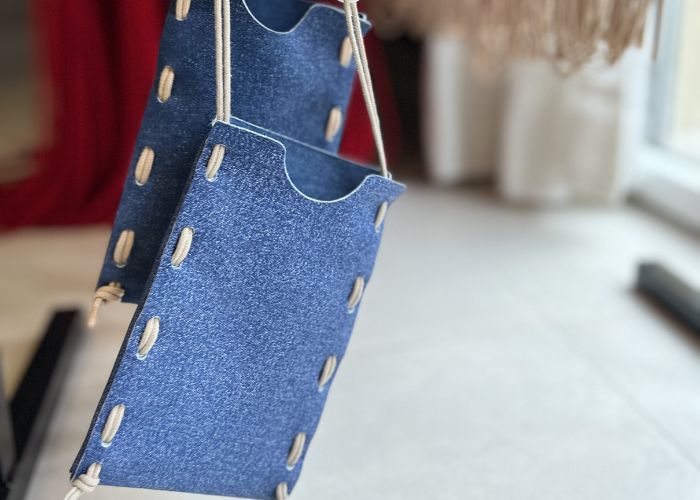 We are proud to have participated in this beautiful project, in line with our values and our eco-responsible approach. Upcycling, or mass production with components with heterogeneous characteristics and compositions, relies on the ability to design, prototype and assemble a product that can be replicated despite these differences within the components. The association of French know-how allowed the realization of a very beautiful product!