The leather
The word "leather" means that the material is derived from a tanning transformation of an animal skin. It is a natural and noble material that has been used by man throughout the ages to clothe and shoe himself. It has a great added value, and sometimes has been considered as a mark of status as well as being used for protective work clothing.
It is a material that is timeless and often handed down from generation to generation, making it a perfect example of an ecological and sustainable product.
MAGISCO leathers
We are the only enterprise that creates our stretch leather from the original lambskin. We select only the highest quality skins mostly originating in Europe for the confection of our exceptional MAGISCO leathers.
The MAGISCO leathers conserve the advantages of traditional leather while at the same time, they are pliable and elastic.
Comparable to a second skin due to the stretch cotton and lycra lining, the MAGISCO stretch leather is very pleasant to wear.
Continual innovating research and development enable us to always create the very latest in up-to-date fashion keeping us in trend with the times.
To appreciate your requirements, our team proposes made-to-measure skins depending on your needs or desires, thus giving free reins to your creativity.
We are proud to be able to give you the choice of 2 different ranges in the MAGISCO collection, depending on skins origin.
Ultimate MAGISCO BASICS: Our range of Haute Couture stretch leather
Ultra-luxury leather, with a timeless, unique character.
The black MAGISCO PLONGE stretch leather is our cream of the crop, an unrivalled and prestigious product.
Equipped with state-of-the-art machinery, our workshops enable us to answer to all your requirements in creativity. As a consequence, we can create exclusive and original ranges just for you, be it in the colors appearances or in the textures.
The stretch leathers that come from the workshops of "Cuirs du Futur" are renowned by many leading fashion houses, big name French and international creators and prestigious clients. The most beautiful shoes and clothing creations we see in French and international fashion shows are made from our skins.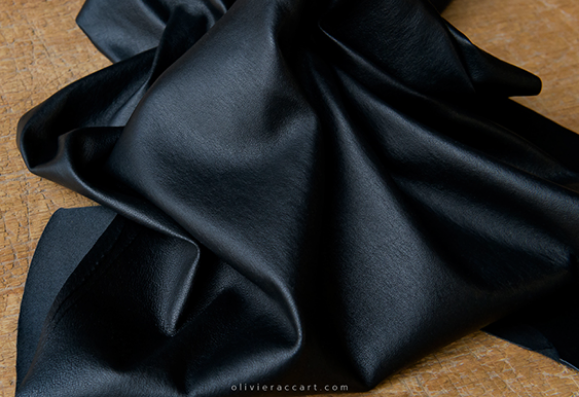 Casual MAGISCO leather: Our range of ready-to-wear leather
Leathers for a casual spirit with a more affordable price, chic style and ultra-comfortable, as in jeans or fashionable sportswear. We offer you a top-quality base material for the confection of all your creations from the most simple to the highly original.
It is in the MAGISCO casual range that we propose amongst others, leathers that have been through a vegetable tanning process. Forever, man has soaked skins in baths of vegetable substances. These tannins, wood extracts (chestnut, oak, ...), bark (mimosa, pine, ...), or leaves (poison ivy, gambier, ...), are perfectly biodegradable and are completely in harmony with our need to consider the environment today.
Also, they give a very unique, particular grain to the leather.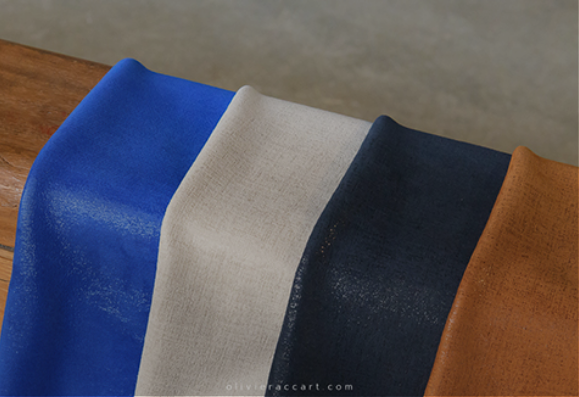 We produce 2 collections per year with 120 items, exported to more than 50 countries around the world.