Creators and leaders of stretch leather
Making leather be stretch, the like of which had never been done before, while at the same time retaining its technical performance and aesthetic appearance, means drawing its roots from old traditional knowledge and craftmanship and bringing it together with a unique modern technique. This remarkable material revolutionized the use of leather in the Haute Couture and established our company "Cuirs du Futur" as leaders.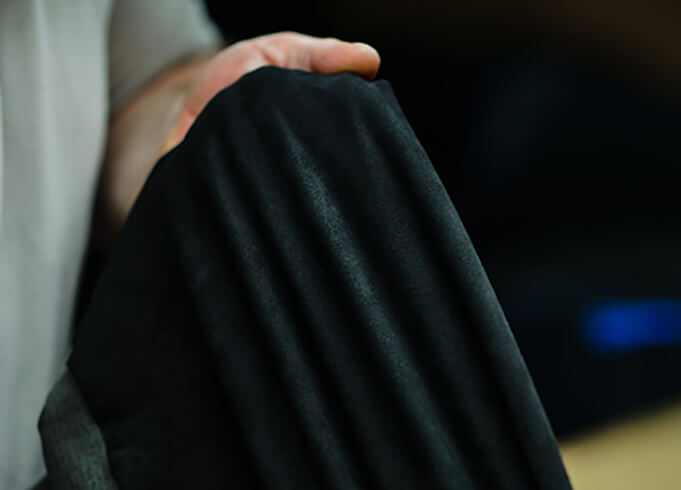 The production line
We offer our clients industrial capacity production to answer to the demand of quality management system required by the French and international Haute Couture houses. The mastering of the unique process of transforming the skins gives life to our MAGISCO stretch leather, we will explain the different steps to you.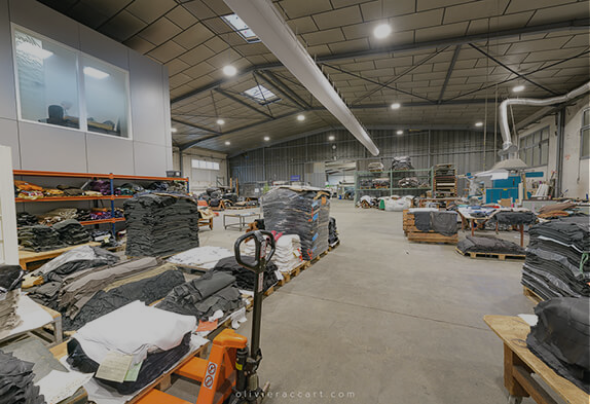 The beginning of the creation
We make special retanning of wet-blue lamb skins in our drums, in order to give them the characteristics that prepare the magic of MAGISCO stretch leather. Then it is to the attic that trained and expert hands will take care of the drying.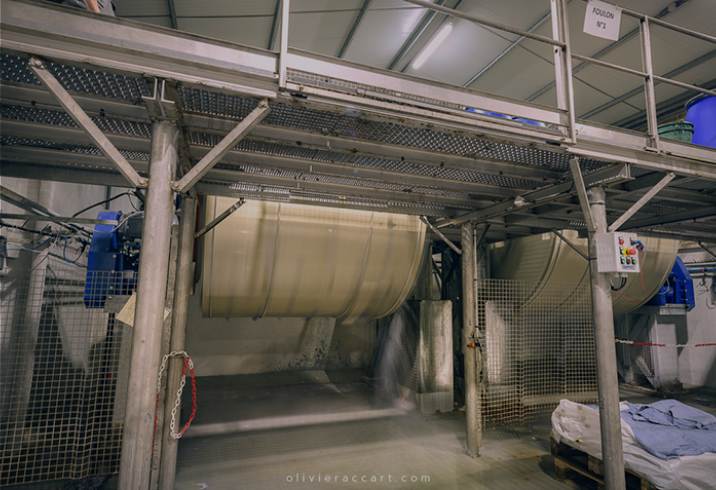 When the leather becomes stretch...
There are 3 key processes.
The splitting, which thanks to exceptional expertise enables us to obtain incredibly fine skin splits of just 0,2 mm. This is almost as thin as a sheet of paper.
The bonding where the astonishingly fine skin is brought together with its lining, an elastic cotton and lycra fabric. This is where the precision and sophistication of our glue press machine gives life to MAGISCO stretch leathers.
Finally, we have the master dyer who will prepare the tinting bath by mixing the water and dyes to color the now, stretch, leathers.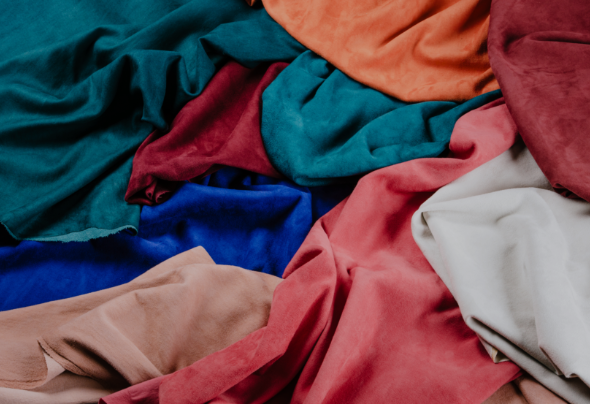 The perfection of MAGISCO stretch leather
The finishing phase, thanks to our spraying line, our rotary press and our press gives our MAGISCO stretch leather amazing and varied appearances and textures.
All your creative wishes come alive, full grain leather, suede, with a wide variety of patterns ranging from glossy to satin, smooth or grained.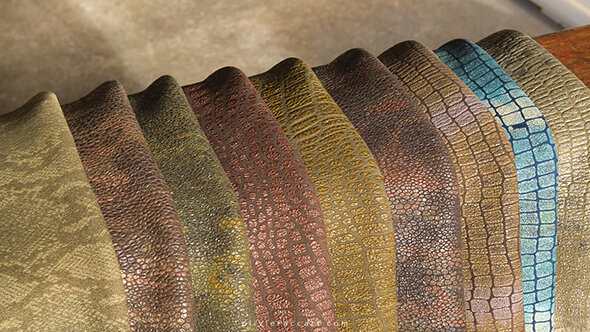 Our showroom
Precursors in the soul both technically and aesthetically, we are also in our customer relationship. 
Come live the MAGISCO experience in our showroom, this space is specially designed to show you all our MAGISCO stretch leathers.
It is in a frame combining industrial style and raw materials that we highlight this ancestral and innovative material that is MAGISCO stretch leather.
Our showroom is waiting for you, it will allow you to admire our leathers in optimal conditions.
Thus, you can as at a salon apprehend, feel and immerse yourself in the infinity of MAGISCO stretch leathers...diving, velvet, transfer, printed.