Inspired by nature: minimalist, vegetable, pure tones of blond, straw, platinum, gold.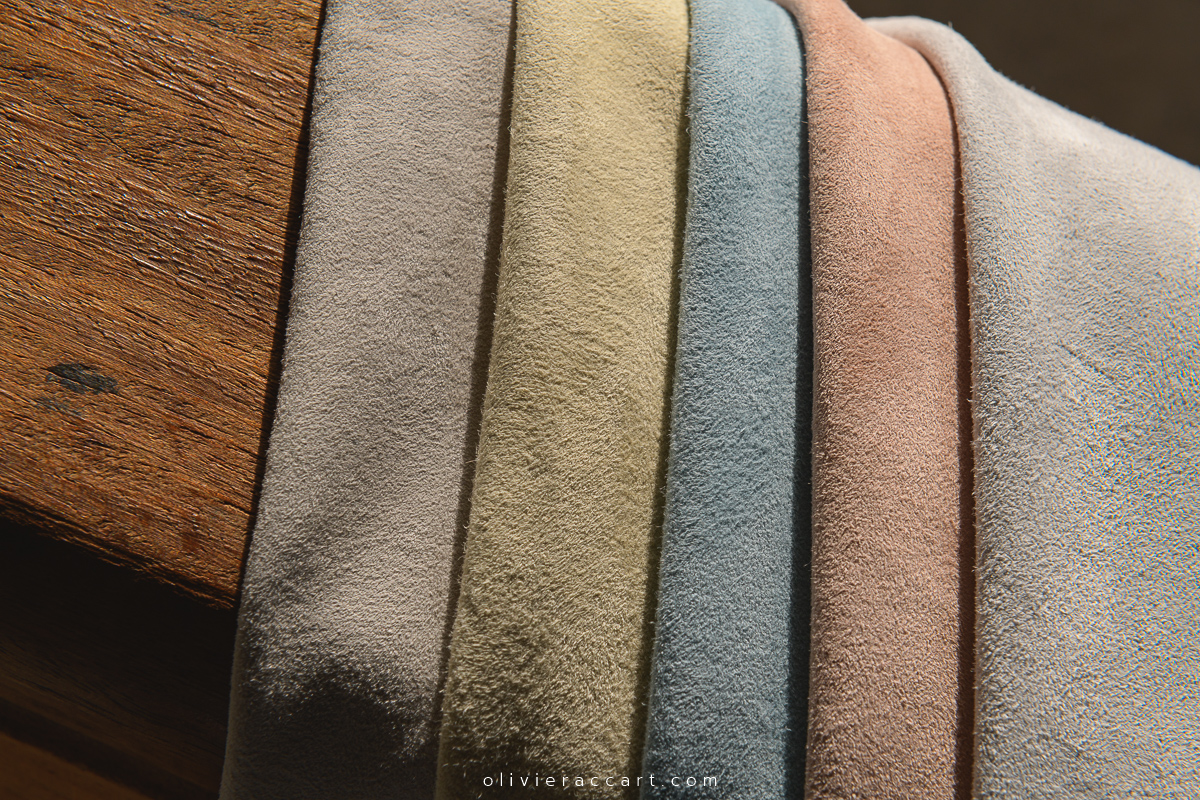 Return to prehistoric times with cave art tones: bleak, burnt, scorched.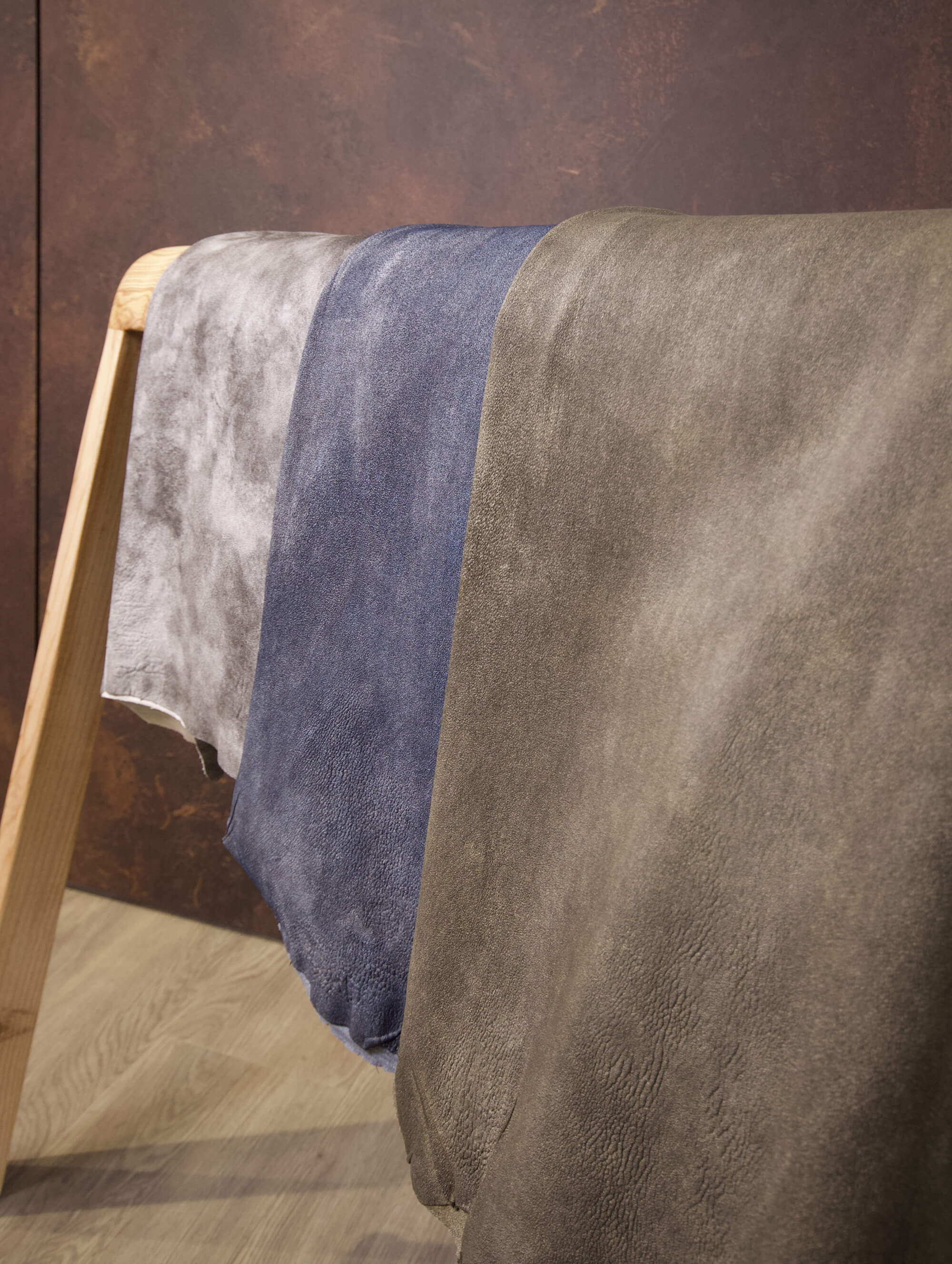 In this time of slow design, find reassuring colors, vegetable and vintage indulging subtle shades.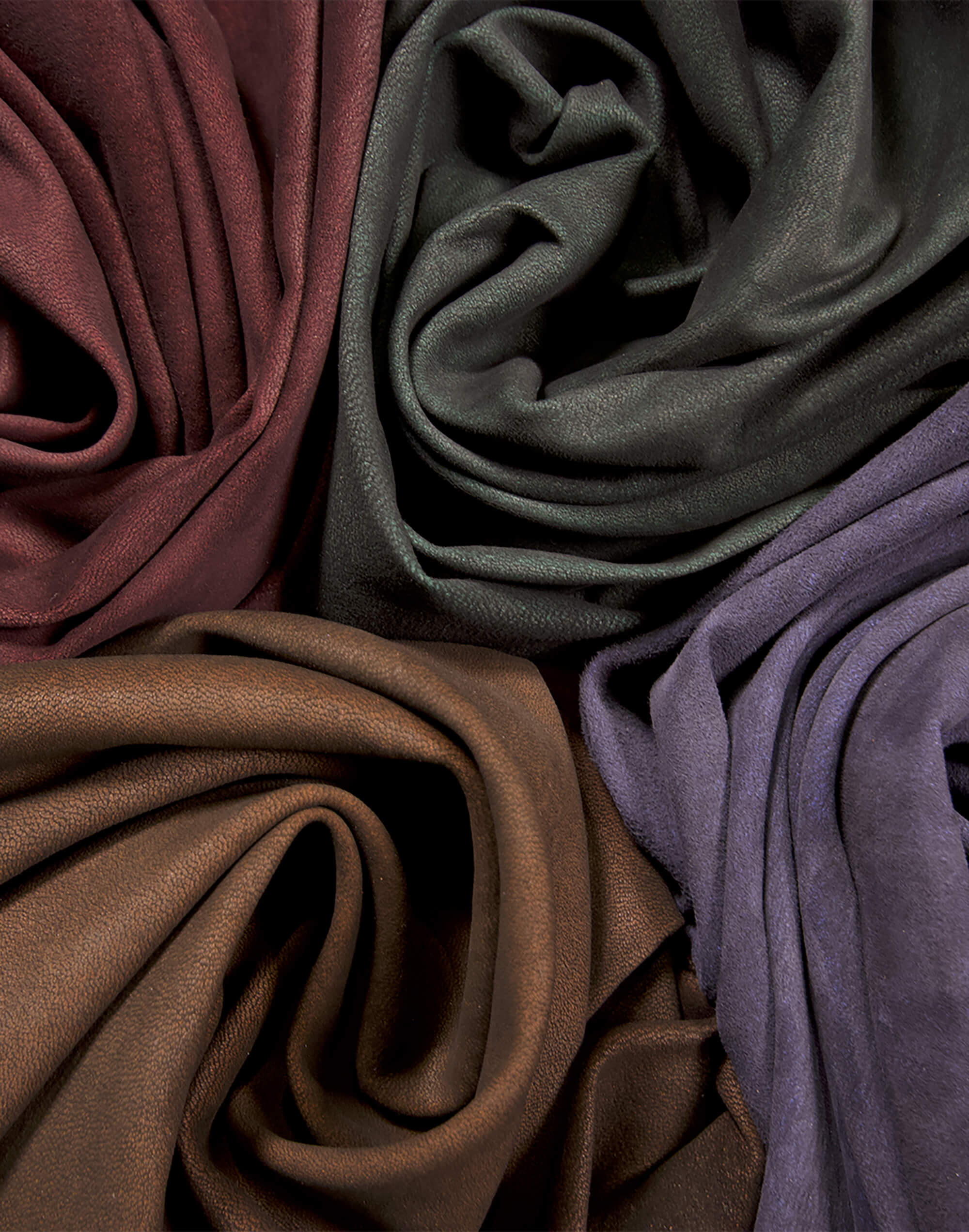 Create a surprise with leathers that seem unreal, futuristic with brilliant colours, shimmering reflections, pearly and iridescent.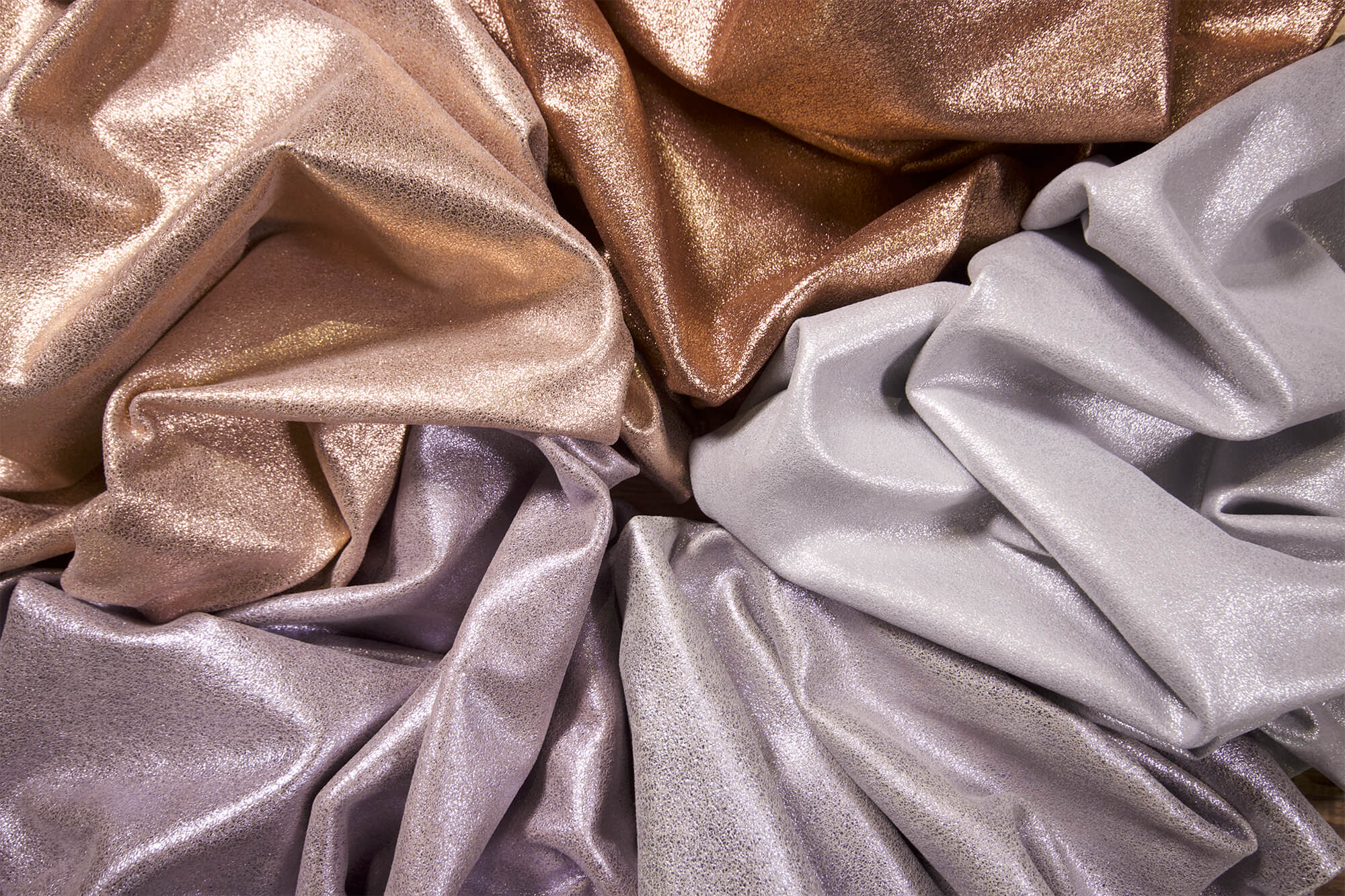 Like a potter, we improve and re-look the old classics by revisiting the way they reflect the light.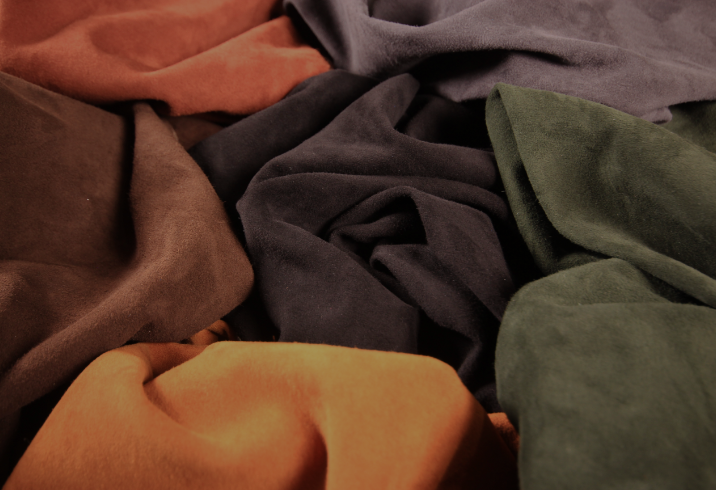 By mixing art and fire, the leather darkens, burnishes and even reddens showing up irregular aspects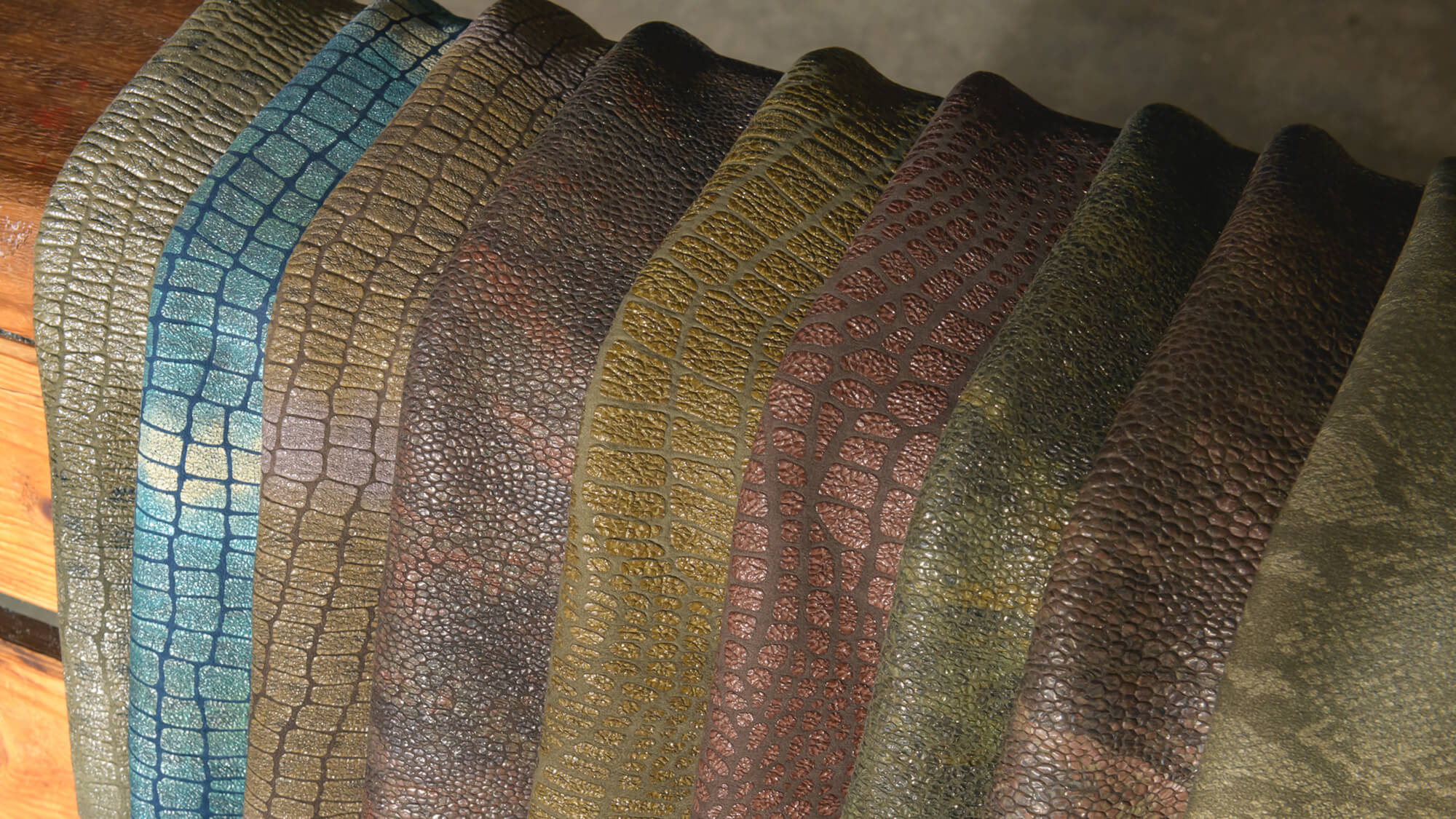 A textured metallic spirit where geometric patterns are shown up with metalized matte and waxed colors.