The MAGISCO inspiration of the sketch trend board

With each collection, its trend books distil stylistic concepts and fashion orientations in order to outline all your creative desires.
Zoom on the colors and materials of the Magisco Autumn/ Winter 2021 collection.
Immutable colors between timelessness and naturalness
Inspired by nature: minimalist, vegetable, pure tones of blond, straw, platinum, gold.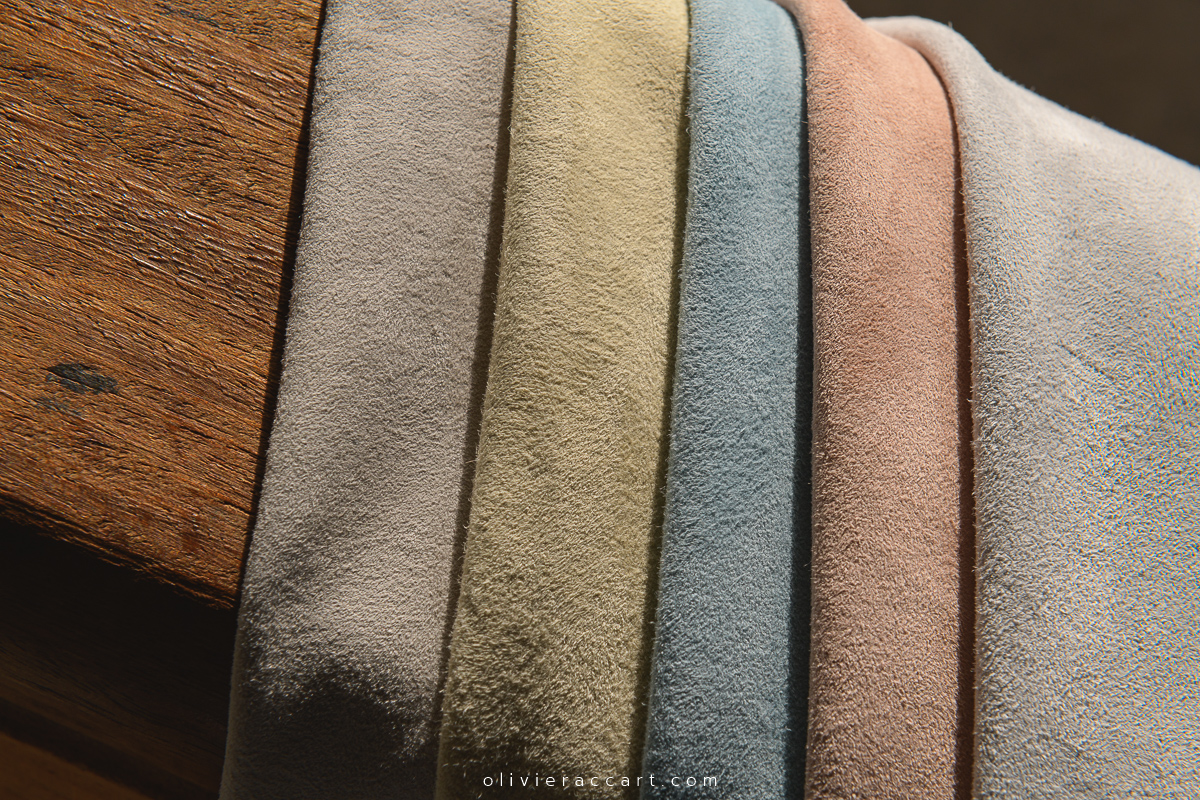 Return to prehistoric times with cave art tones: bleak, burnt, scorched.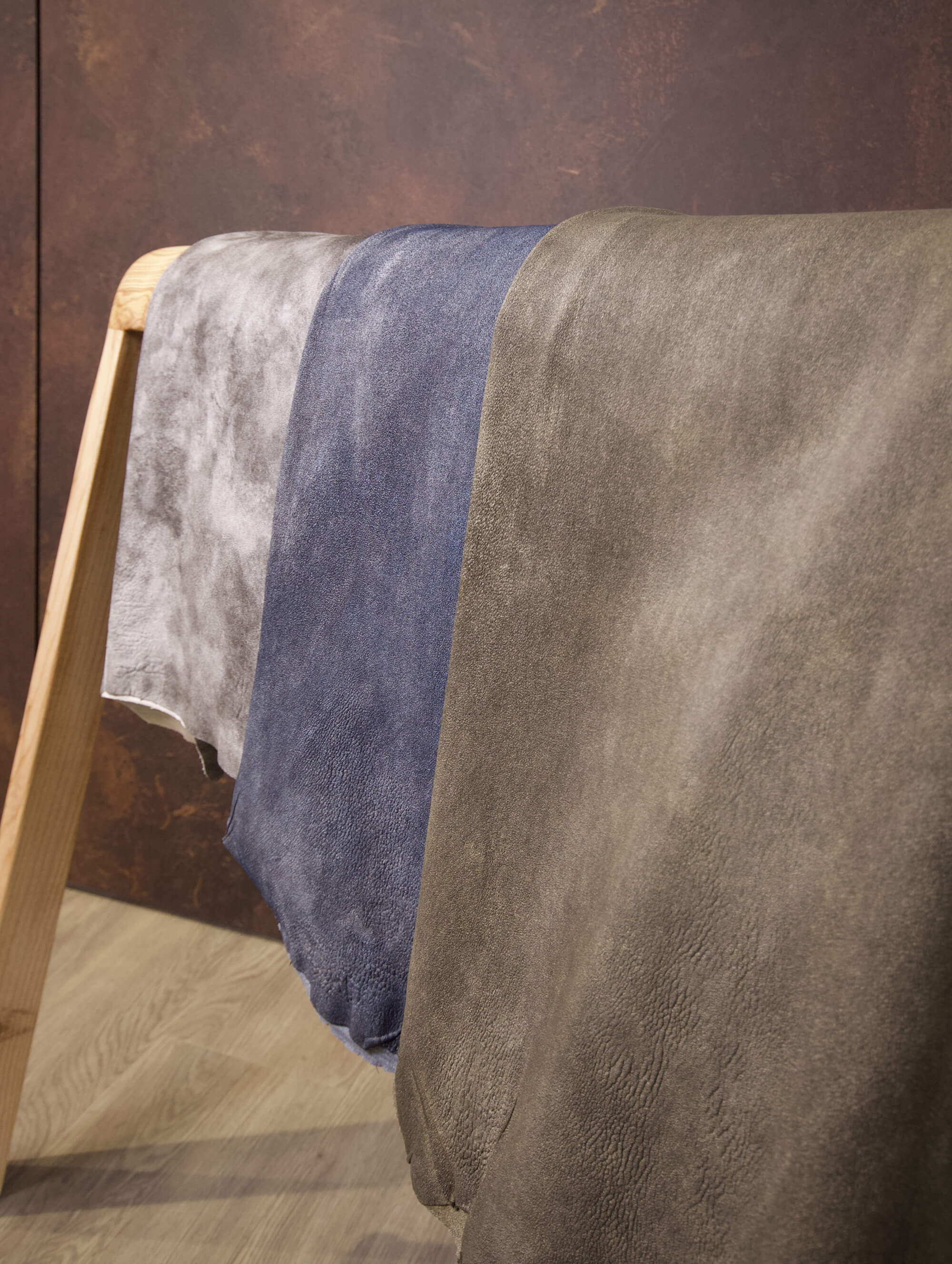 In this time of slow design, find reassuring colors, vegetable and vintage indulging subtle shades.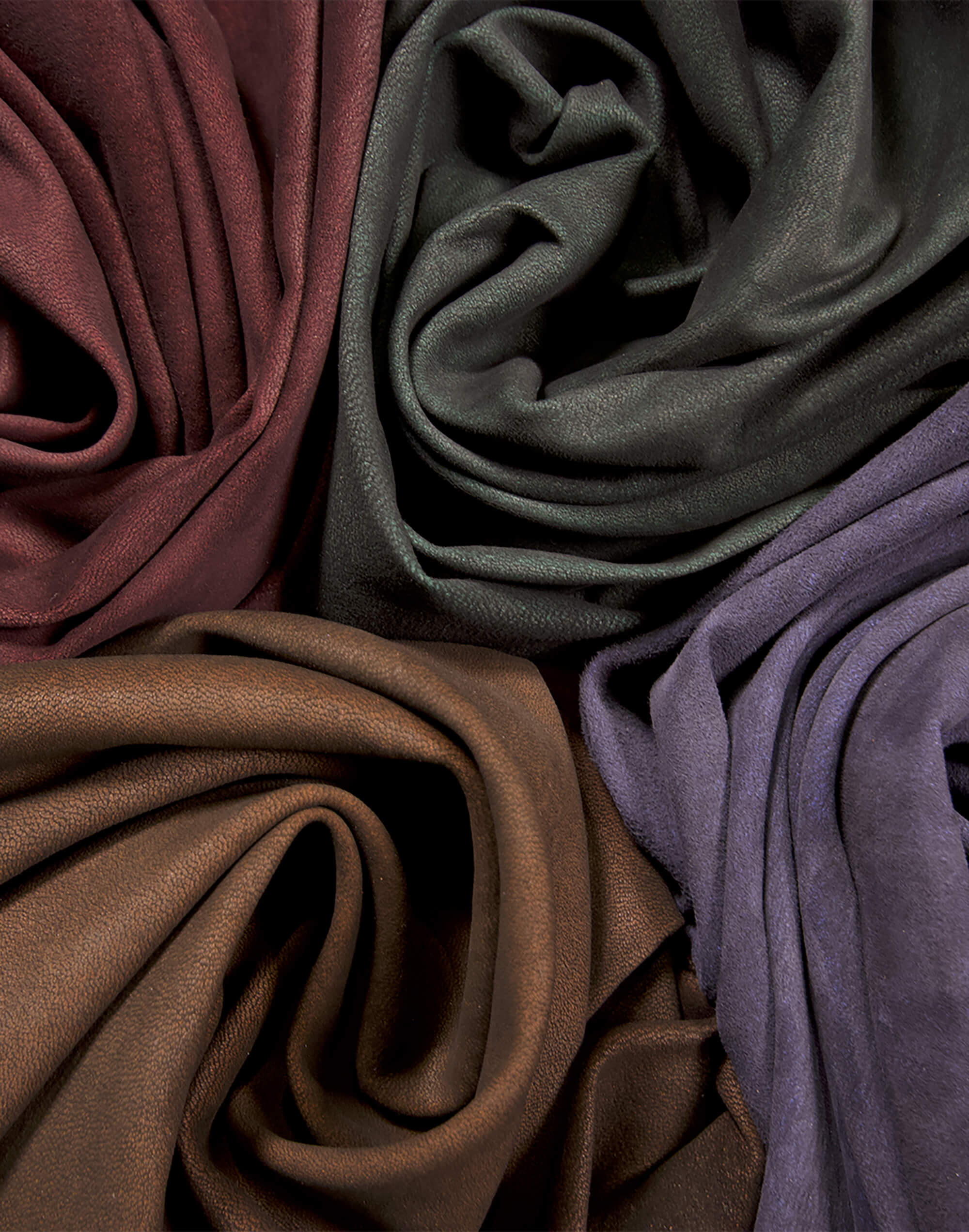 Create a surprise with leathers that seem unreal, futuristic with brilliant colours, shimmering reflections, pearly and iridescent.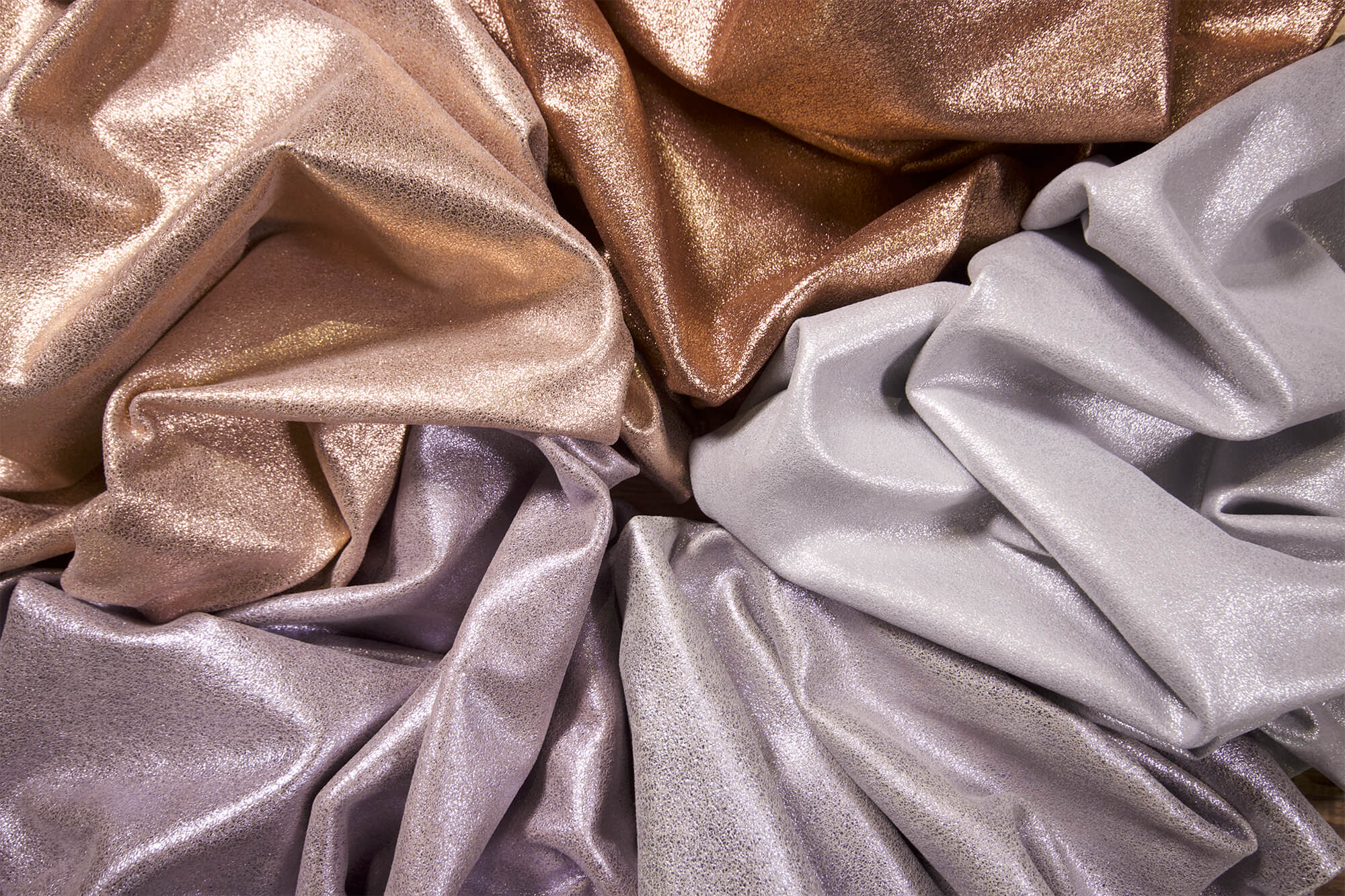 Effects and materials between craftsmanship and hand intelligence.
Like a potter, we improve and re-look the old classics by revisiting the way they reflect the light.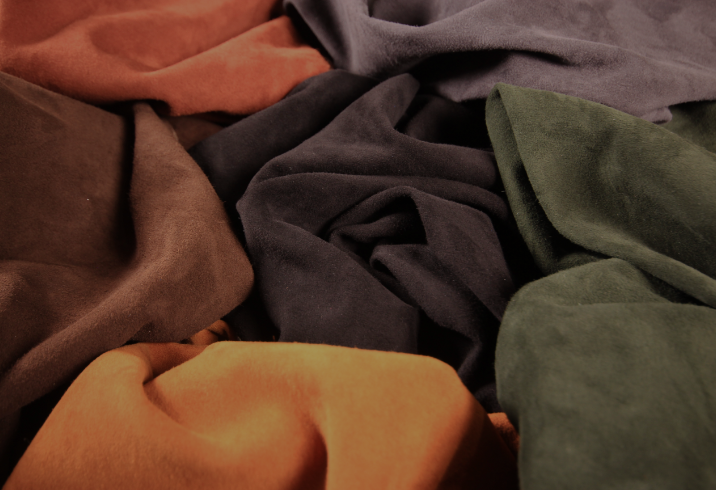 By mixing art and fire, the leather darkens, burnishes and even reddens showing up irregular aspects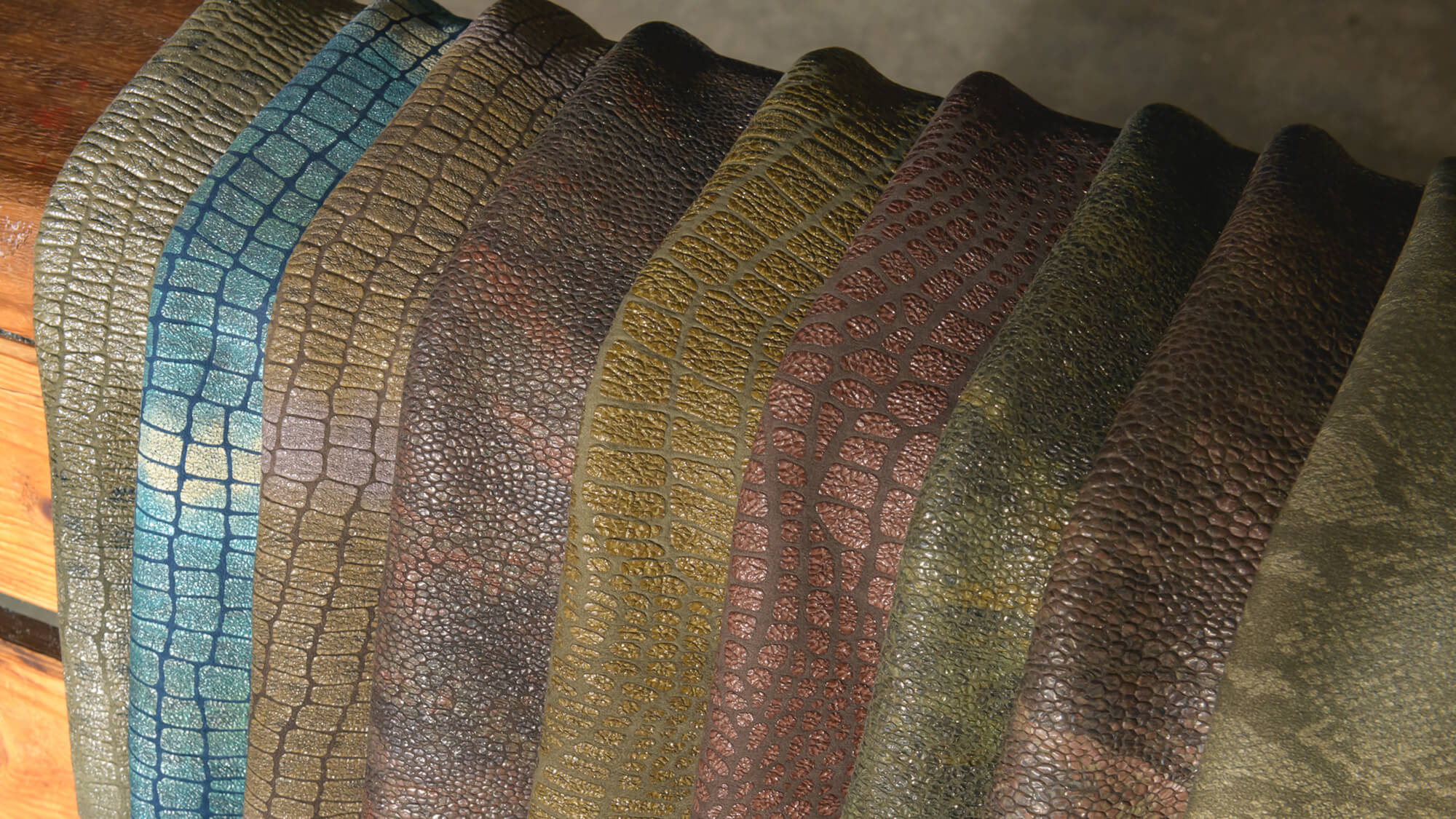 A textured metallic spirit where geometric patterns are shown up with metalized matte and waxed colors.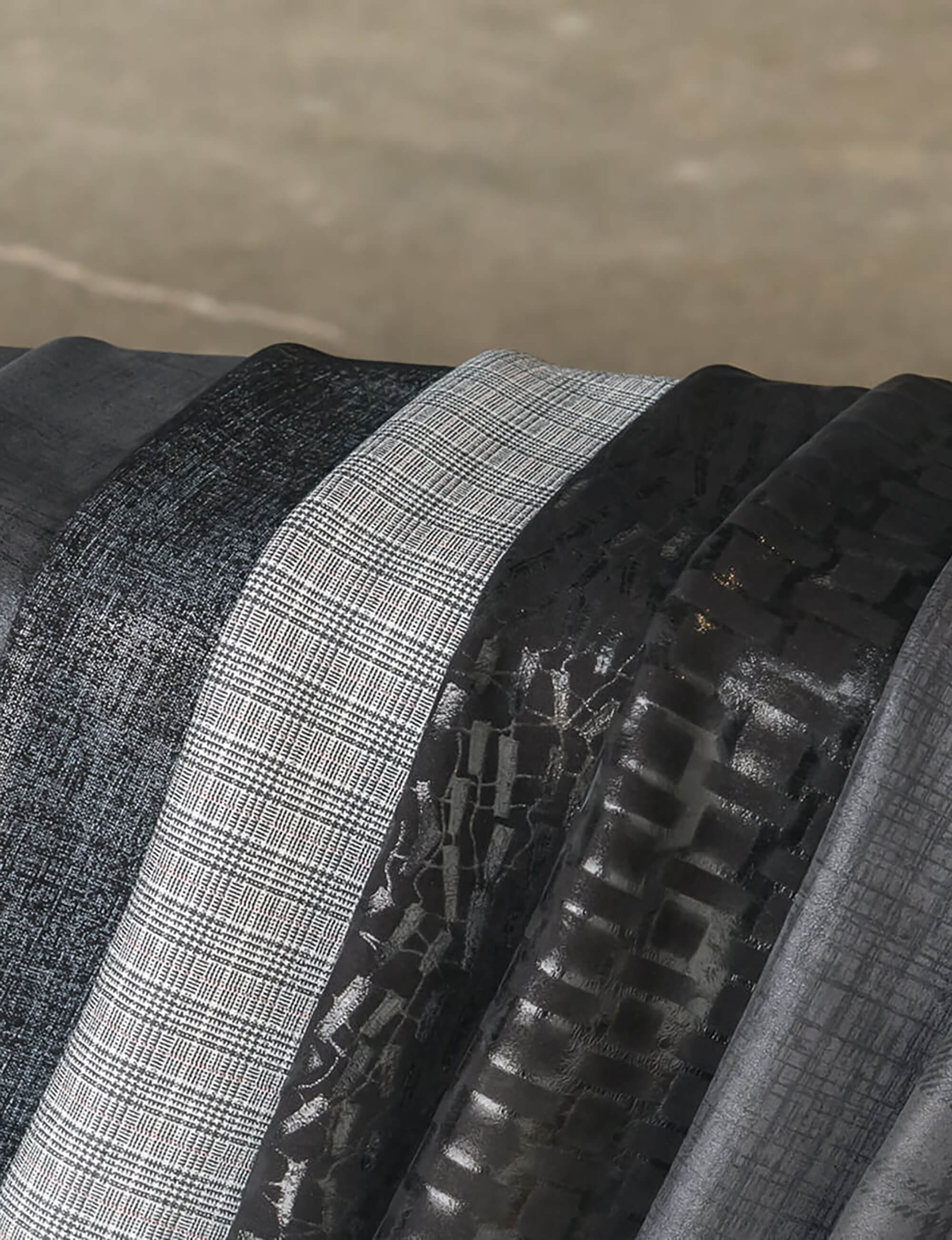 OUR ULTRA LULXURY AND TIMELESS PRESTIGIOUS RANGE
Our MAGISCO stretch leather, black PLONGE, SUEDE, GRASS, SUPRA
Our vegetable tanned leathers
Our vegetable tanned MAGISCO CASUAL range offers you a choice of more "eco-friendly" leather with an authentic and particular grain.
CREATIONS MADE FROM OUR MAGISCO
STRETCH LEATHER
Discover our MAGISCO stretch leather that has been put in the spotlight by clothing and shoe creations made by our clients and shown off in Parisian and international fashion parades.
Clothing collection@Apherodesign
Comfortable shoe collection@Xsensibleshoes
MAGISCO heritage
You can browse through the past seasons and see our past collections. We also have over 20 years of archives of our most iconic and fanciful leathers. These archives are stocked on our premises and are available for perusal by appointment only.